Technical data:
Printing technology: FFF (Fused Filament Fabrication)
Extruders: 1 single extruder
Build volume: 200 x 200 x 180 mm
Layer resolution: 0.1 - 0.4 mm
Print speed: 10-100 mm/s adjustable
Position precision: Z 0.004 mm, XY 0.012 mm
Operating nozzle temperature: 180-240 °C
Platform temperature: 40-60 °C
Supported materials: PLA recommended, compatible with ABS and others
Filament diameter: 1.75 mm
Connections: USB, SD card slot
Chassis: Steel
Software included: CURA
File format: STL, OBJ
Nozzle diameter: 0.4 mm
Supported OS: Windows XP, Windows Vista, Windows 7, Linux, Mac OX
Wanhao Duplicator i3 V2.1 is a trusty 3D printer. This printer is made from a high quality steel frame and a metal carriage, this makes the printer heavy, which gives it great stability and less vibration during printing. You can place it on a desk without being disturbing during ussage. Also, it even comes pre-calibrated, fully assembled and ready to use.
This printer is useful for creating numerous projects, while also being good for learning. You can create your own 3D objects using dedicated software and the 3D printer will transform them in reality.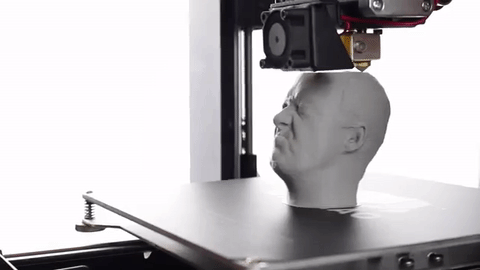 The biggest improvements are:
Optimized bearings on X-Axis
Thumb screws instead of wing nuts to level build plate
What's new in this version is the MK10 Single-Extruder, which gives it the possibility of using a large gamma of filaments, like: PLA, ABS, PETG. This is not the only change on this new version. The Wanhao Duplicator i3 V2.1 comes with a separate housing for the electronic parts, which are fan-cooled, and with a special filament stand.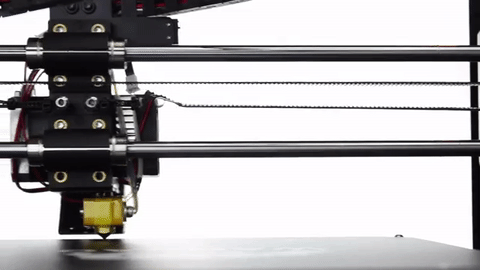 Because of that special housing, the power supply is standalone, and this eliminates any chances of electromagnetic interference. It is based on the design of the Prusa i3 printer and comes with a heated build plate, USB connection, SD card reader and an LCD display that will make the work easier. Comparing the display with the previous version, it has bigger dimensions, better brighness and it is inclined to an angle of 45°, which makes it visible from any angles.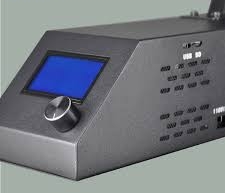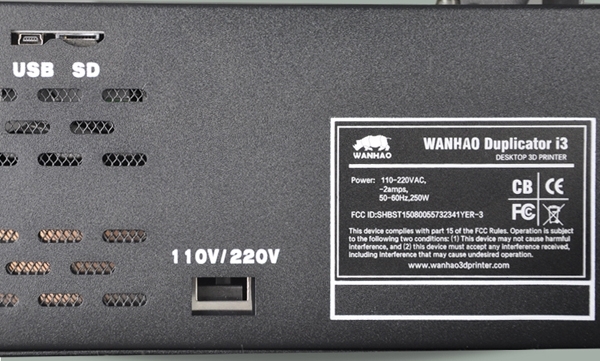 For a better overview, you can check the following video, which presents the design and features of this 3D printer: