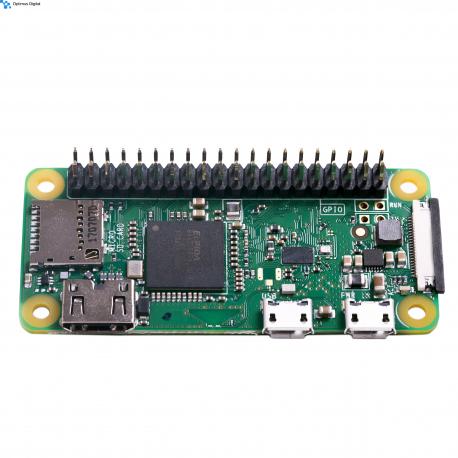 View larger
Imaginile sunt utilizate exclusiv cu titlu de prezentare. Fotografiile nu creează obligații contractuale.
Raspberry Pi Zero WH (with Soldered Pin Headers)
0104110000039347
New product
Raspberry Pi Zero WH (with Soldered Pin Headers)

See description for more details about the product.
Add to cart now!
0 Item Items
This product is no longer in stock
Warning: Last items in stock!
Availability date:
More info
Overview
Imagine a Raspberry Pi Zero W. Now add a professionally soldered header. Boom, that's the Raspberry Pi Zero WH! It's perfect for everyone who doesn't own a soldering iron or who wants the soldering legwork done for them.

What you can do with the Zero WH
The small size of the Zero W makes it perfect for projects with minimal wiggle-room. In such projects, some people have no need for (General Purpose Inputs and Outputs) GPIO pins - they simply solder directly to the board. However, there are many instances where you do want a header on your Zero W, for example in order to easily take advantage of the GPIO expander tool for Debian Stretch on a PC or Mac.
Using the GPIO expander with the Raspberry Pi Zero WH decreases the setup cost for anyone interested in trying out physical computing in the classroom or at home.

Other uses for a Zero W with a header
The GPIO expander setup is just one of a multitude of uses for a Raspberry Pi Zero W with a header. You may want the header for prototyping before you commit to soldering wires directly to a board. Or you may have a temporary build in mind for your Zero W, in which case you won't want to commit to soldering wires to the board at all.

Don't delay, buy today.