Technical specifications
Integrated circuit CP2102

Logic levels: 3.3 V and 5 V

Baud rates supported:

300, 600, 1200, 1800, 2400, 4200, 4200, 4200, 4200, 4200, 4200, 4000, 4000, 460800, 500000, 576000, 921600;

5 V output (maximum 500 mA)

3.3 V output

Integrated LEDs indicating data reception / sending

Instructions for use
1. Install the CP210x driver.
Before using the product, you need to install the CP2102 driver on your computer. The driver can be downloaded from this address. Usually, the driver must be installed on Windows or Mac OS X. Most Linux versions have this driver included.
2. Make the hardware connections.
Before making the hardware connections, turn off the expansion card and disconnect the converter from the PC. Also disconnect all sensors attached to the development board.
The converter is capable of feeding the development board to be programmed (max 500 mA). Connect the 3.3V pin to the development board power supply pin if it is running at 3.3V. Otherwise, connect the 5V pin to the power pin.
The remaining pins connect as follows:
Example of connecting to a 3.3V Arduino Pro Mini compatible development board.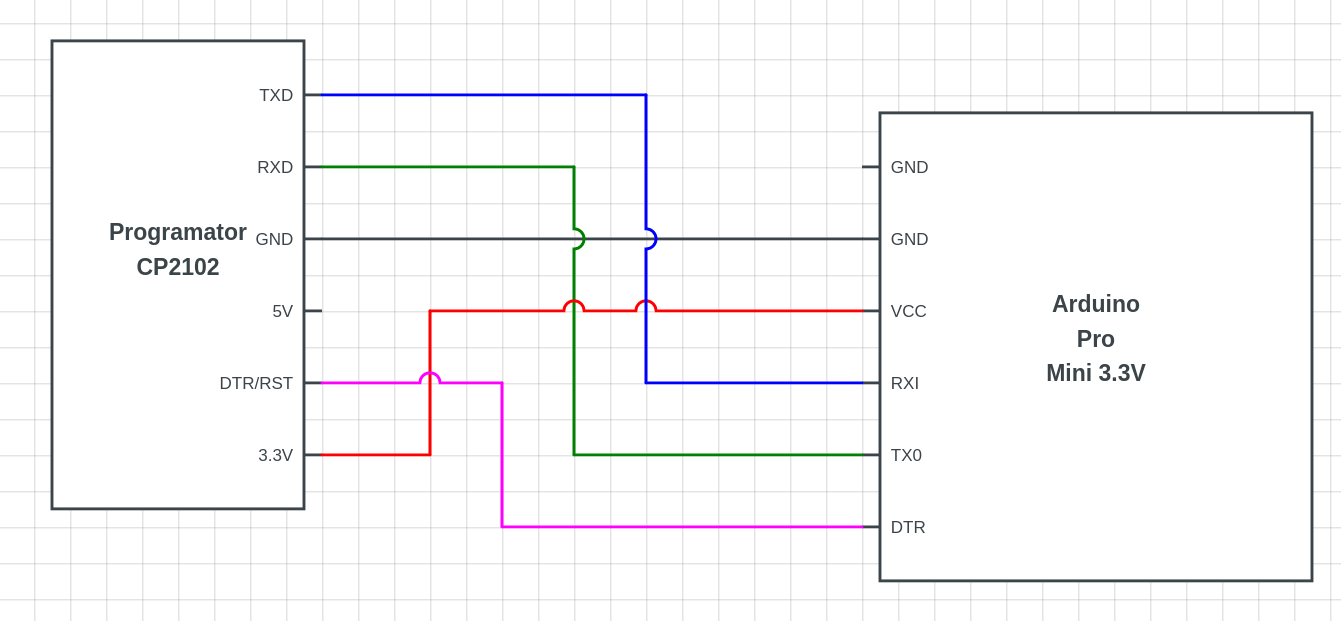 3.Charge the code on the development board.
After connecting the converter to the development board, you can enter it into your computer and select the port by opening the Tools -> Port menu . Press the "Upload" button or the CTRL + Ushortcut to load the code on the development board. After the code has been written to the memory, you will receive a confirmation message that there are no problems. Otherwise, the upload is stopped and details about the problems will be displayed.

Don't delay, buy today.