Anycubic Photon High-resolution DLP Resin 3D printer
3D print with great details and high resolution using the Anycubic Photon DLP 3D printer. The manufacturing results are like those of SLA 3D printers. Often SLA systems cost a multiple. Furthermore, the Anycubic Photon DLP is a resin 3D printer equipped with an easy to use 2.8-inch color touch screen. DLP stands for Digital Light Processing. During this process, an UV light source is used to harden liquid resin (polymerize).

Most important product characteristics
• DLP 3D printer
• Realize fine details
• Uses UV light source to polymerize liquid resin
• Integrated slicing software
• High resolution 47µm
• Large print size of 115 x 65 x 155 mm
• Touch-Screen
• Easy-leveling
• Air filtration for a safe use
Everything you need to start printing is included
Anycubic Photon DLP printer
Resin 250ml bottle
USB Memory
Power Cord
Power Supply
Scraper
Tool kit
Rubber gloves
Mask
FEP Film
This 3D printer offers stable offline 3D printing. By using the extraordinary built-in slicer, you will be able to get the slicing job done in a few minutes. The 2K LCD Masking screen enables you to realize excellent details. The structure of this 3D printer is very solid and creative. Its air filtration system offers a healthy atmosphere and filtrates unpleasant smell.
• Full color Intelligent touch screen for real-time previews of 3D printing status.
• Stable file transmission – Most DLP 3D printers use Raspberry Pi to implement offline 3D printing which is unstable most of the times. Instead the Photon system is designed to support offline plug-and-play 3D printing. USB manufacturing offers a stable signal transmission.
• Photon slicer brings extraordinary user experience. It is superior in terms of slicing speed and operational experience. Realize ultimate sliceing speed.
• Innovative structure offers more easiness to leveling: Lower the platform down to the screen; Feel the resistance when pulling the paper in-between; Tighten one screw; Leveling done
• UV-LED designed with uniformity and durability: 25W UV light source sits inside a stainless-steel snoot. It is equipped with a 80*80 mm heat sink. Ready to offer you uniform UV light for a long serving time.
• 2K LCD Masking Screen 2560*1440(2K) HD masking LCD gives you very fine 3D printing details down to a few micrometers. The masking filters the UV light. At places were UV light is filtered the resin doesn't polymerize (harden).
• Inner air-purification system with activated carbon to filtrate unpleasant smell and keep the air clean.

When you buy the Anycubic Photon you purchase a high-resolution DLP 3D printer that works with resin.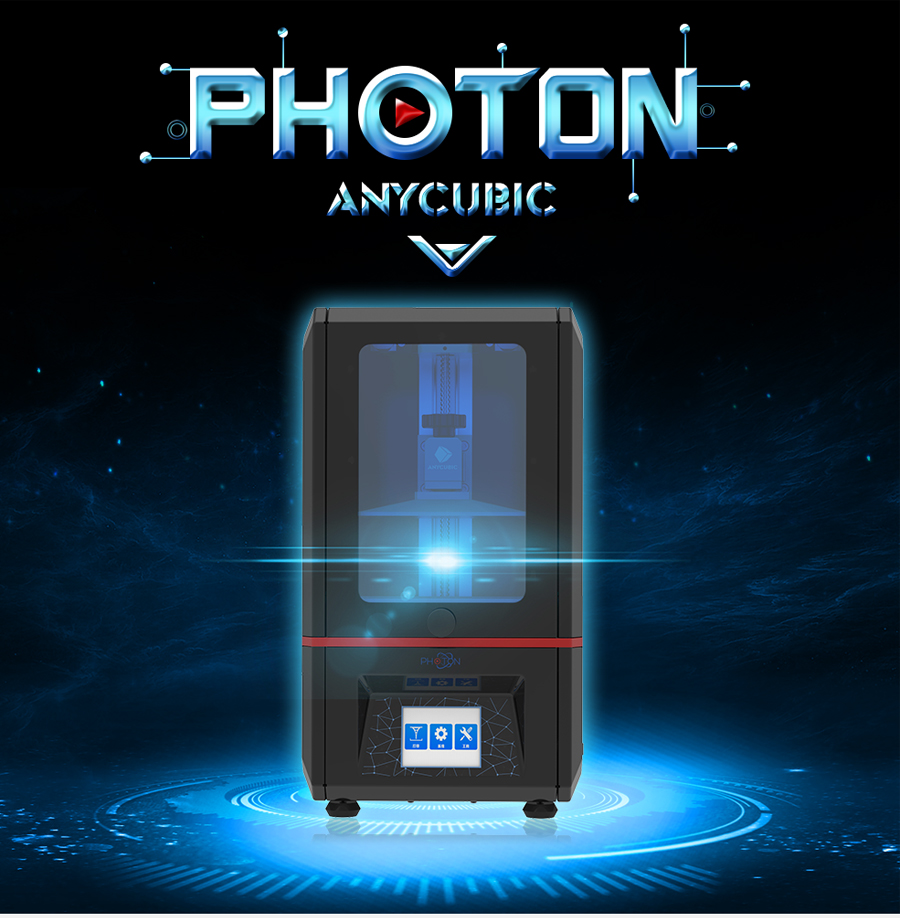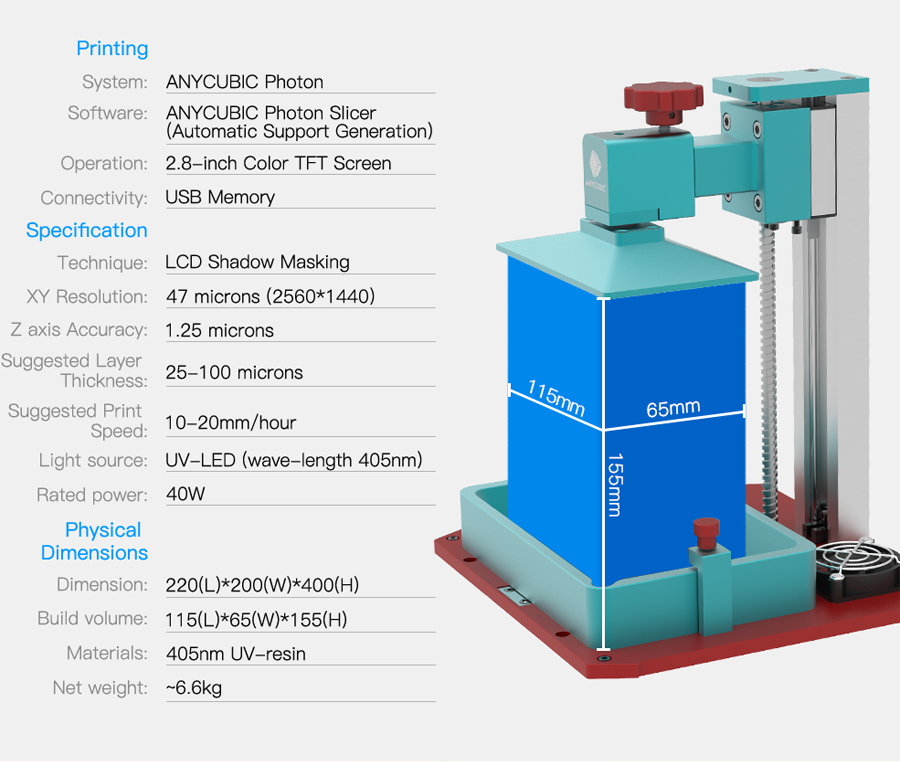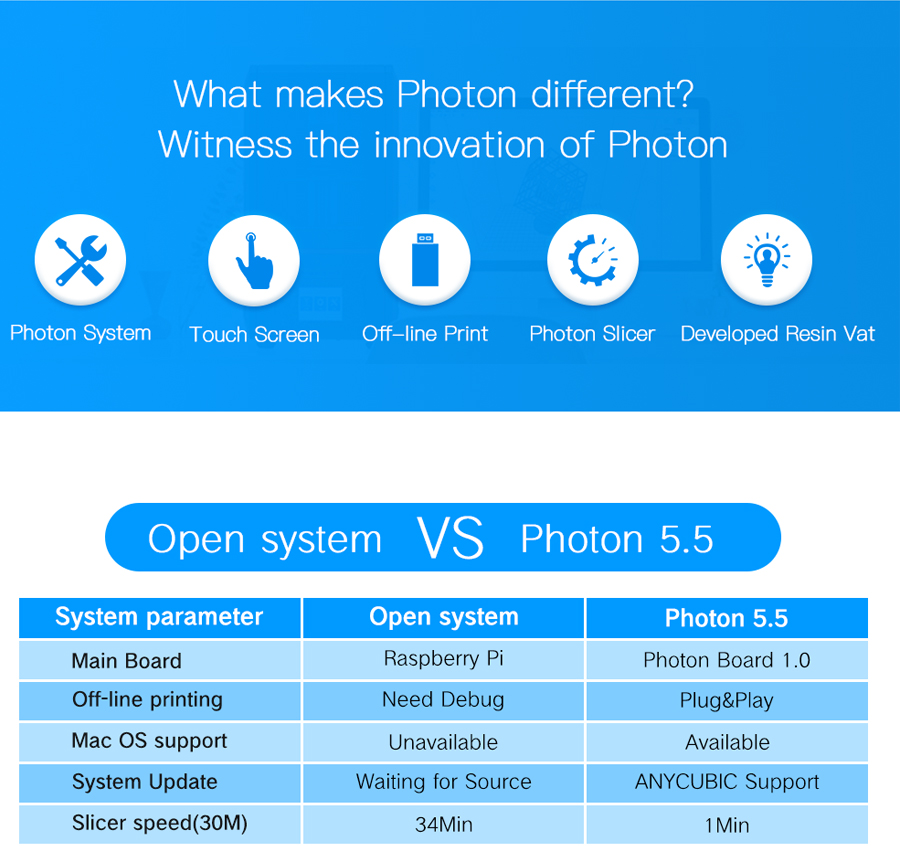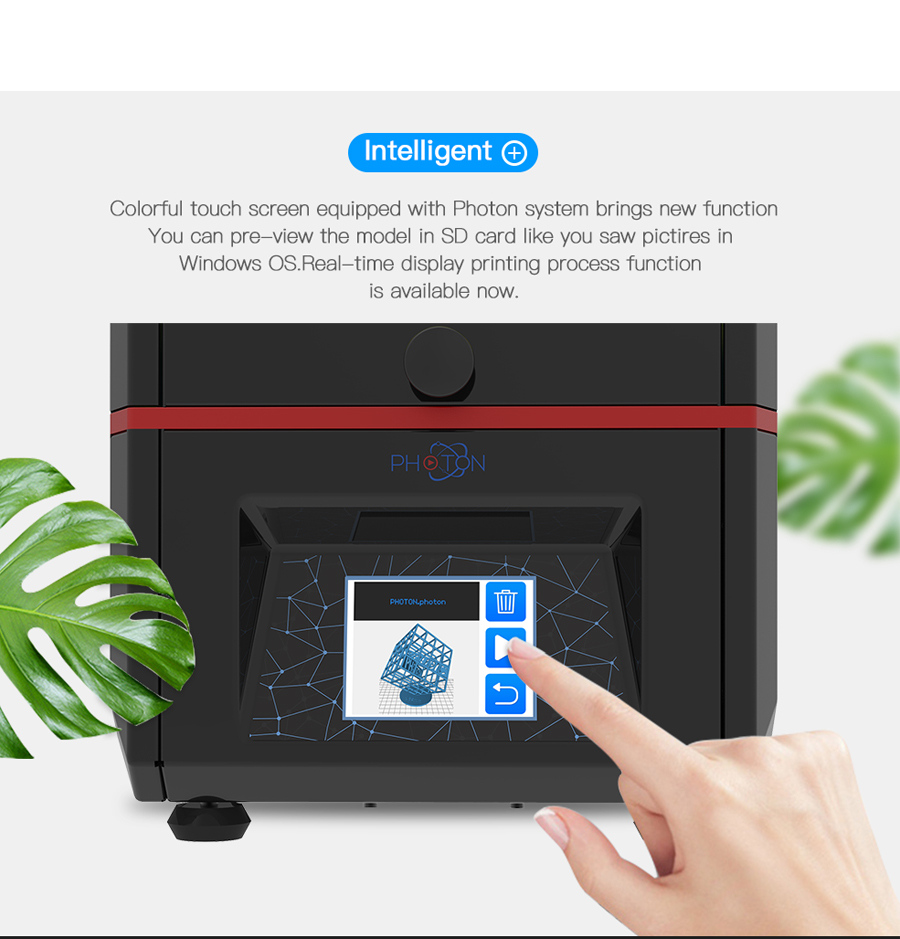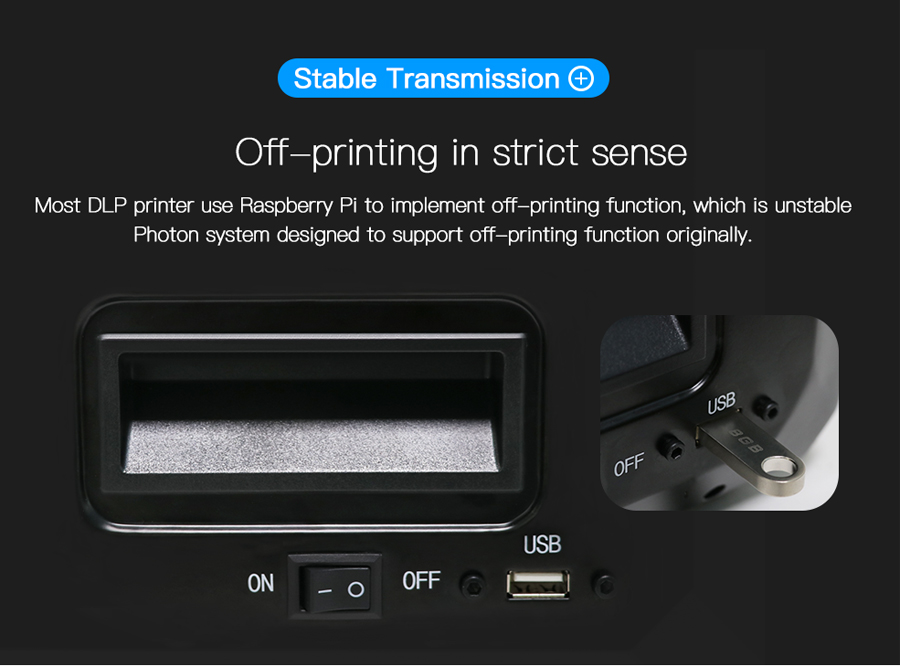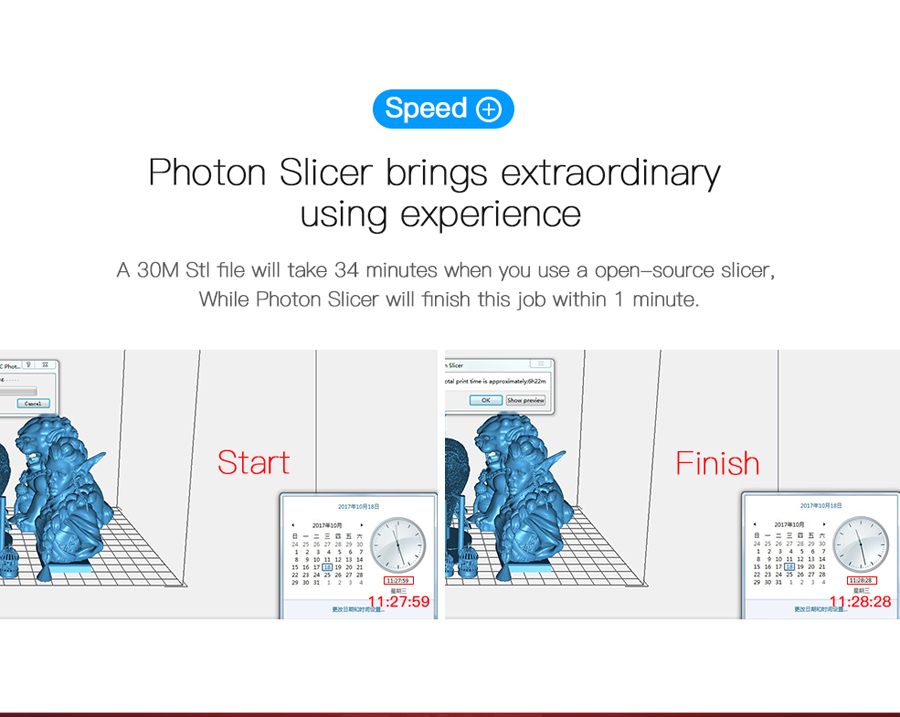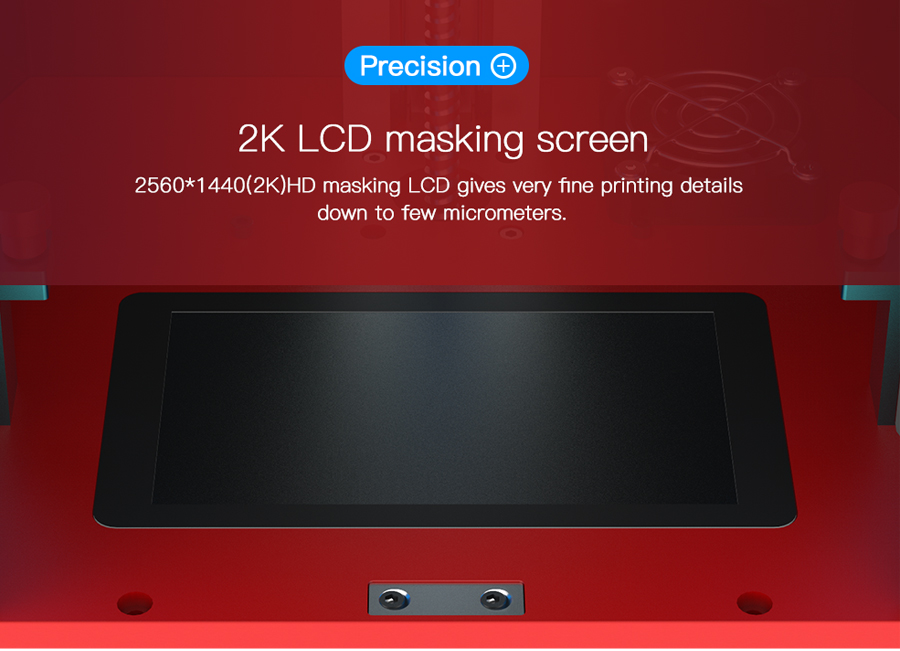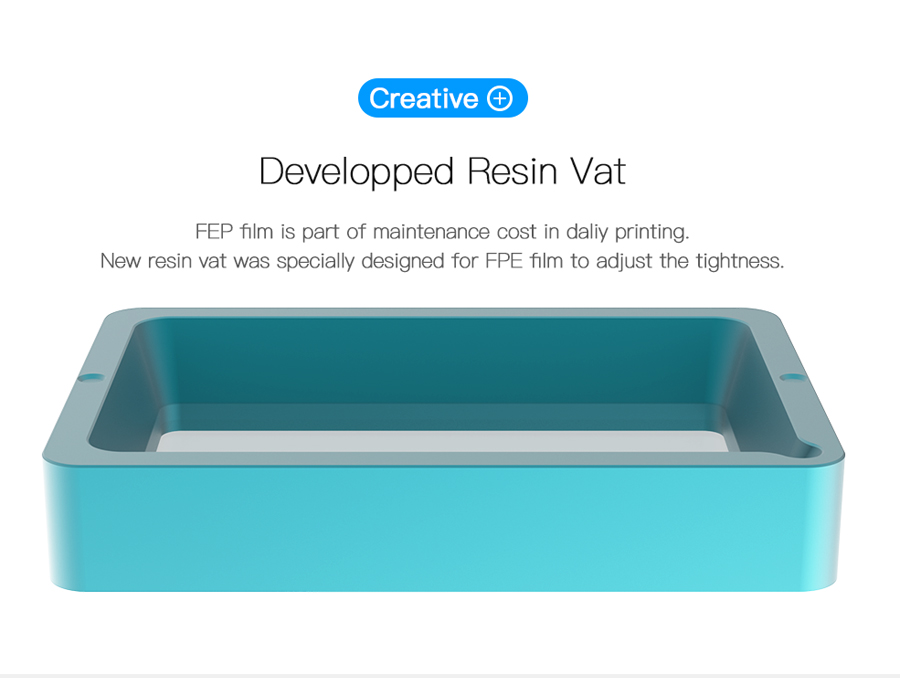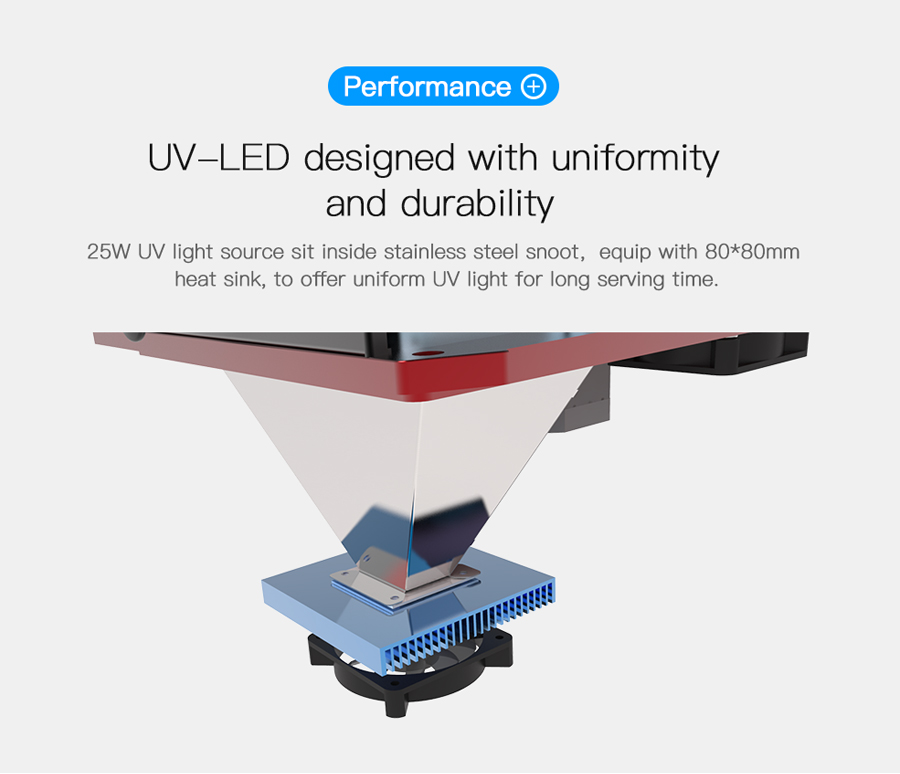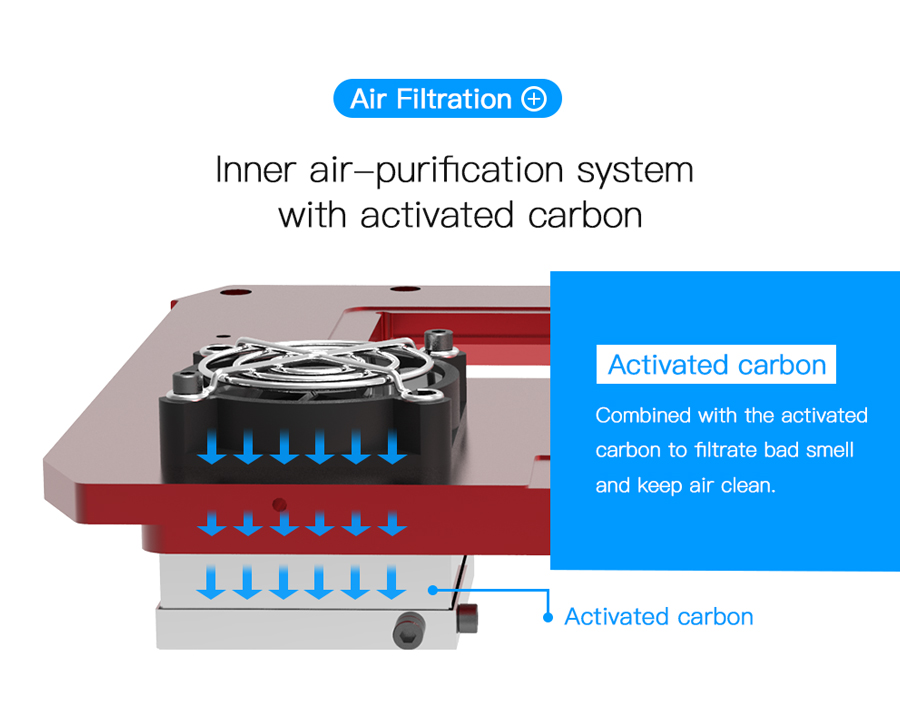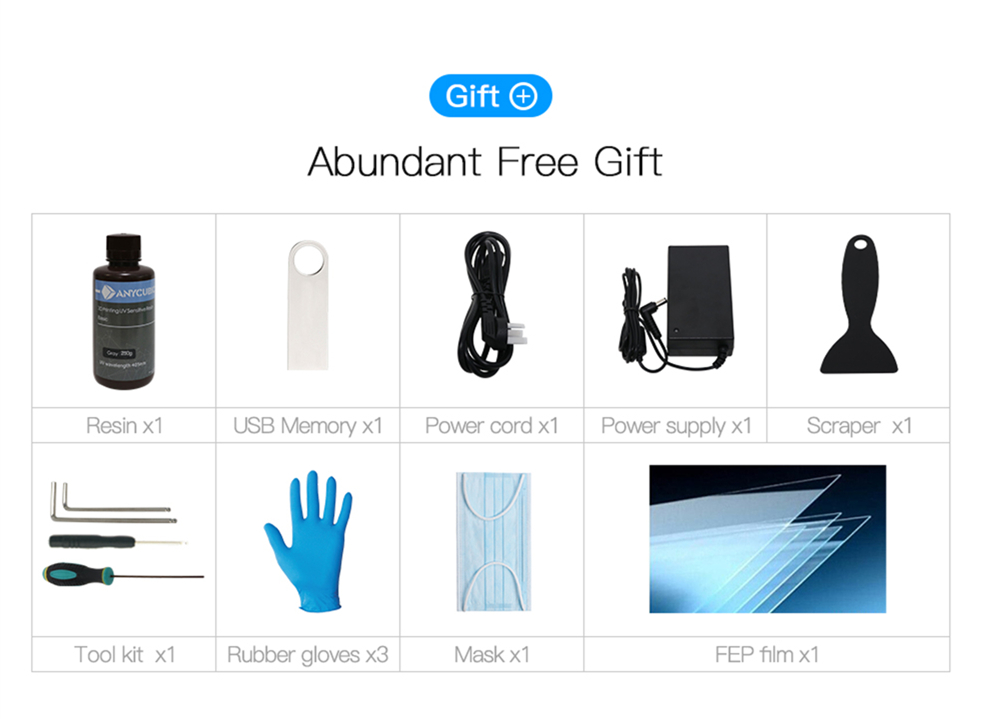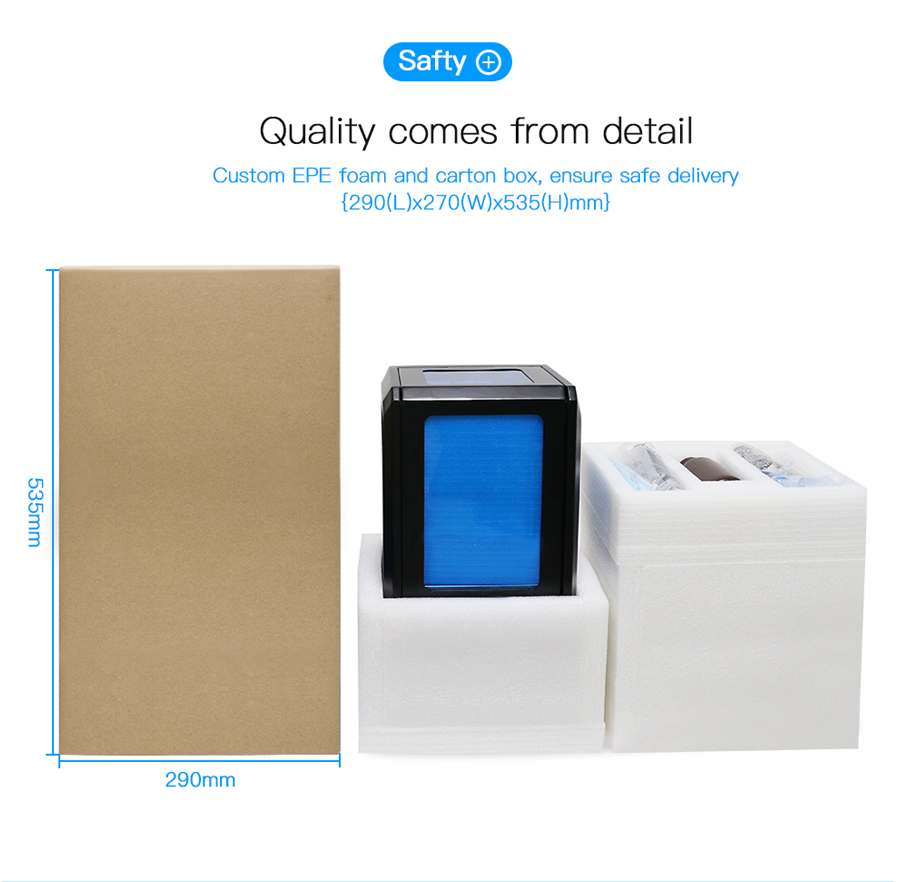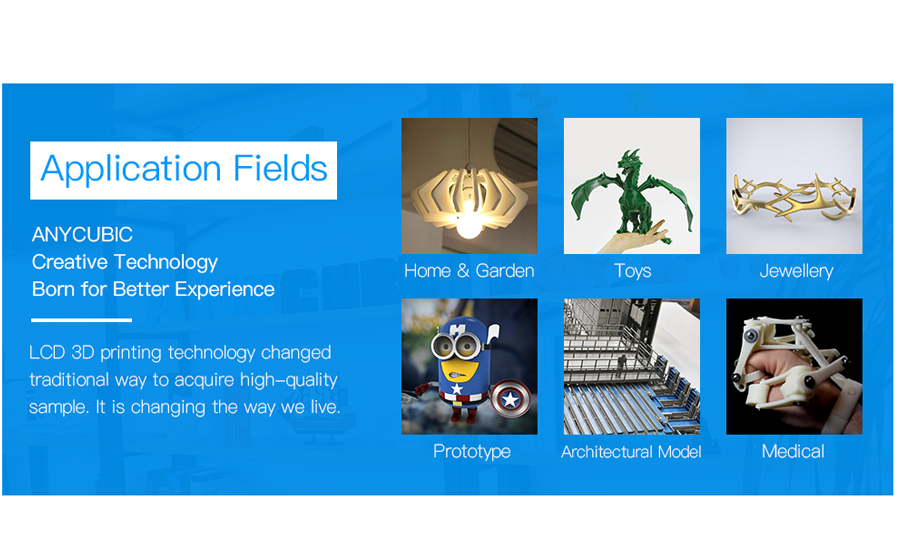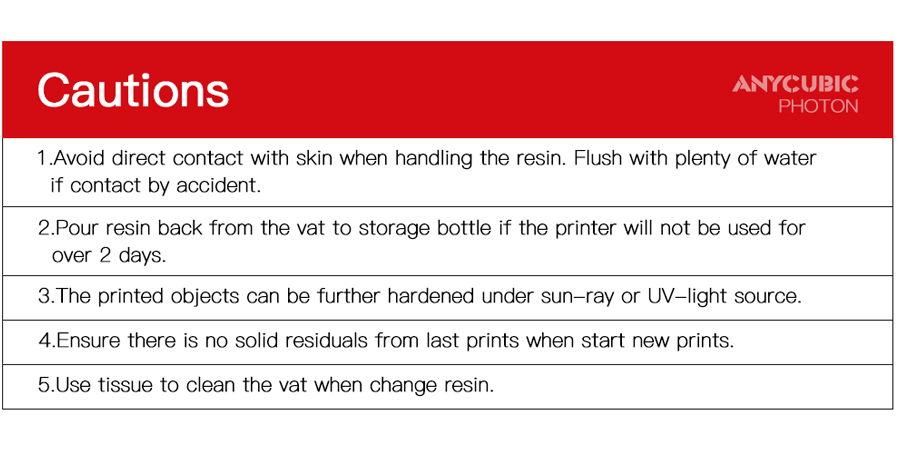 Don't delay. Buy today.