More info
Technical specifications:
Measured voltage: 0 - 100 V;

Measured current: 0 - 10 A;

Supply voltage: 4 V - 30 V;

Voltage measurement error:  

± 0.1%;

Current measurement error:  

± 1%;

Current consumed: maximum 20 mA;

Refresh rate: 300 ms;

Display on double display of 0.28 ";

Cable length: 15 cm.

Dimensions: 29 mm x 22 mm x 48 mm.

Mounting hole dimensions: 46 mm x 27 mm.
The product is useful for use in your mounts to monitor the power supply voltage and power consumption of a device. Also, its display is very easy to read and in low light.
This voltmeter and ammeter can be very easy to use when you build your own voltage source, measuring currents up to 10A.
Instructions for use:
1. Using a common source.
When the measured voltage does not exceed the supply voltage (30 V), you can use a common source to power the consumer, but also the voltmeter and ammeter.
2. Using two different sources.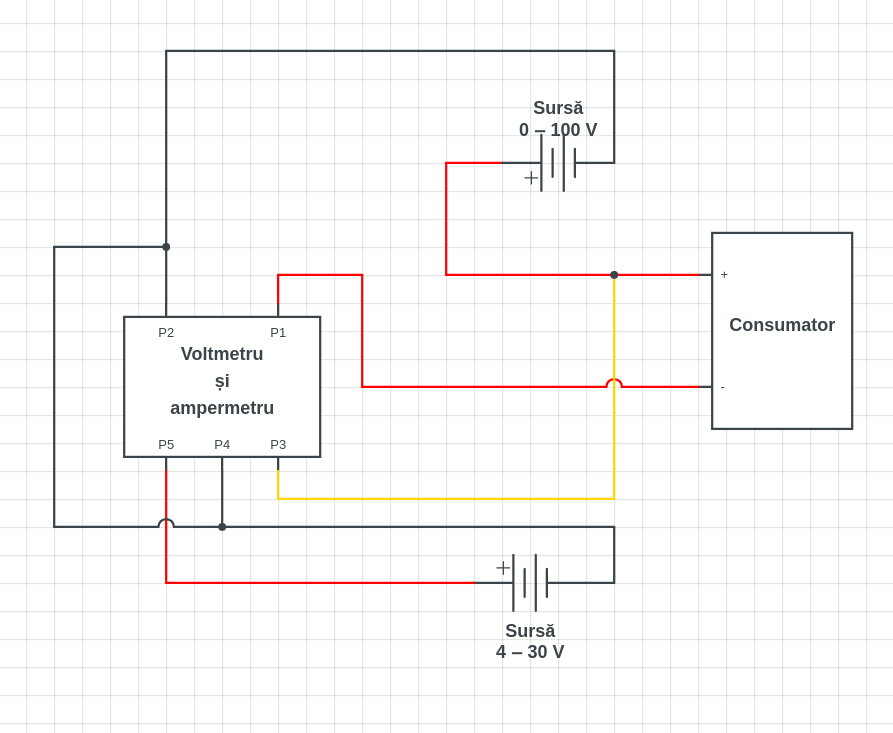 CAREFUL! In both cases, be sure to connect both GND wires together to make the product work properly.