More info
Introduction
The ICG-20660L is a high-precision 6-axis IMU module that integrates a 3-axis accelerometer(±2/4/8/16g), a 3-axis gyroscope(±125/250/500dps), and on-chip 16-bit ADCs.
With up to ±1% initial sensitivity and low noise(6.5mdps/√Hz), it is very suitable for anti-shaking applications.
The 6-axis motion sensor includes 512-byte FIFO to reduce traffic on the serial bus interface. Also, it features functions like programmable interrupts, and FSYNC (frame synchronization), which can be used with other image/video capture devices to build up OIS (Optical Image Stabilization)/ EIS (Electric Image Stabilization) projects.
Additionally, the small size of the sensor makes it more flexible for various scenarios.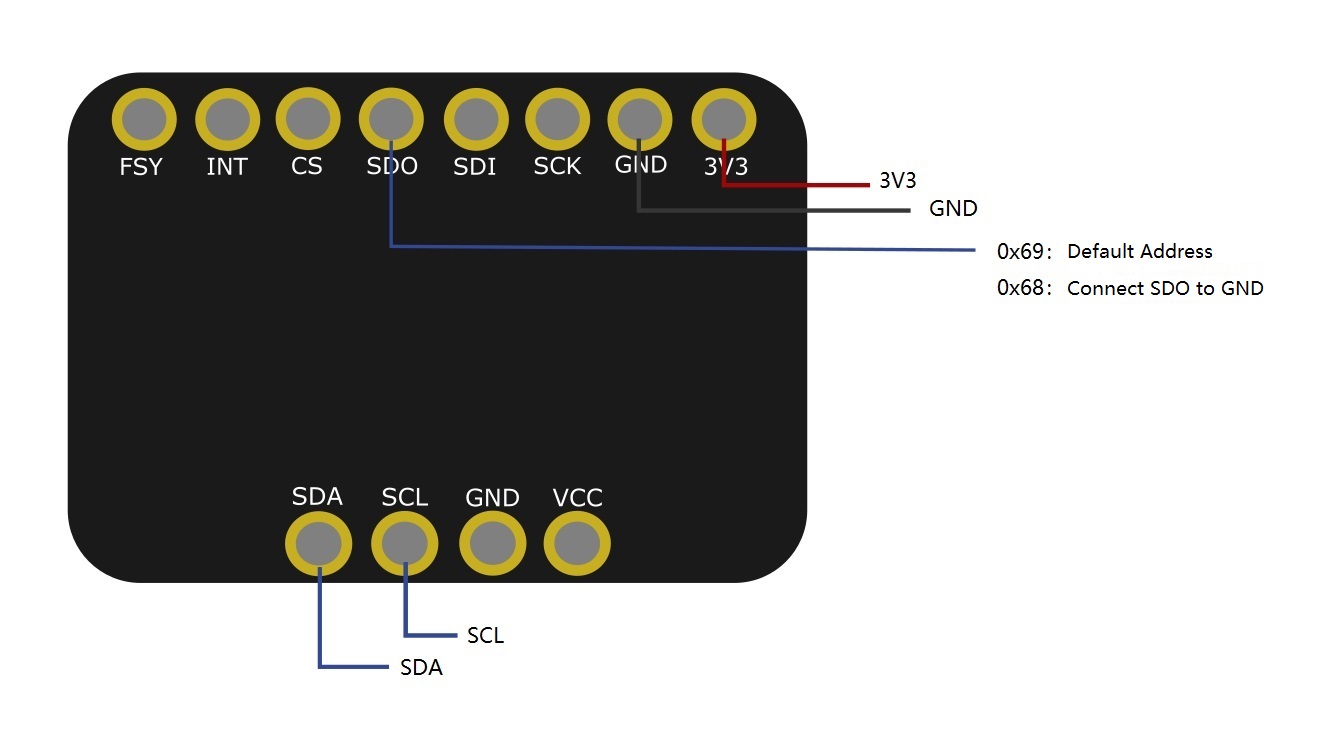 Connections: I2C 0x69(Default)/ 0x68

Features

Applications
Digital Camera/Phone Camera
Anti-shaking applications
Enhanced Virtual Reality Equipment

Specifications
Operating Voltage: 3.3V
Current Consumption: 140uA (sleep mode)/ 520uA (Accelerometer mode only)/ 4.27mA (Gyro mode only)/ 4.9mA (accelerometer and gyro mode)
Initial Sensitivity: accelerometer ±1%; gyro ±1%
Non-linear Sensitivity: accelerometer ±0.5%, gyro ±0.1%
Interface: I2C/SPI (7MHz)
Selectable Scale: ±2g/±4g/±8g/±16g
Gyroscope Range: ±125/±250/±500dps
Operating Temperature Range: -40~85oC
Dimension: 22x15mm/ 0.87x0.59"


Don't delay. Buy today.