Overview
The controller uses an industrial microcomputer control system, stable performance, simple operation. Using the K-type thermocouple temperature probe, with easy installation, high-temperature resistance, long life, and other advantages. the mode and status of real-time visibility.

Button instructions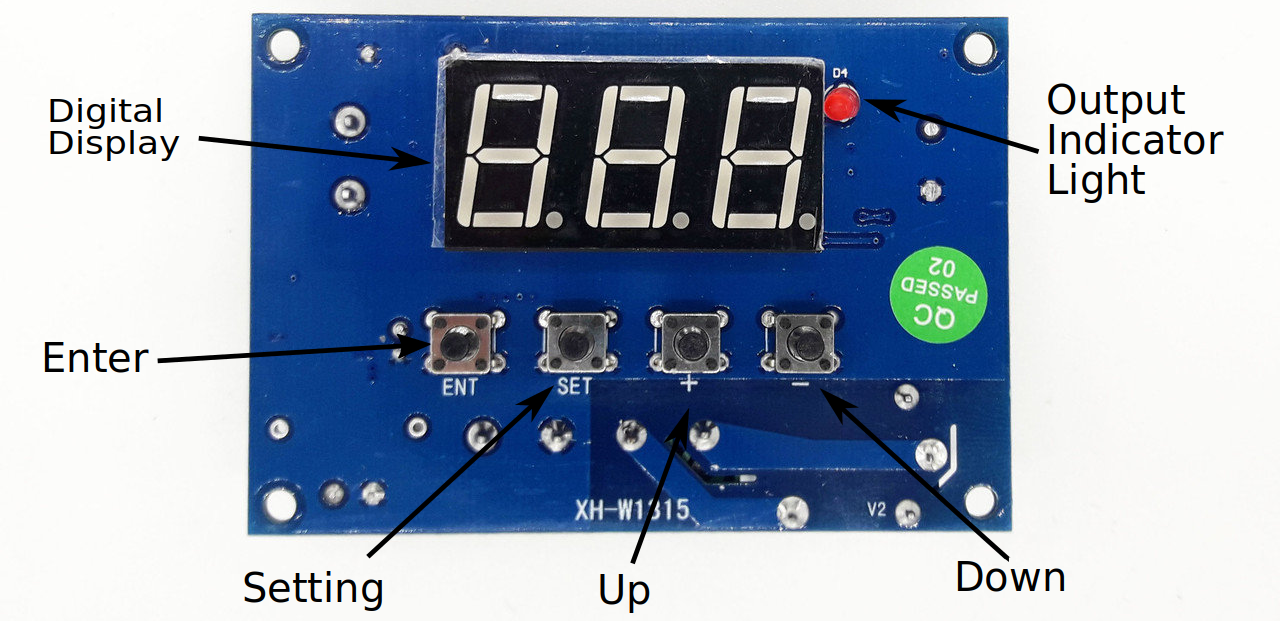 • ENT: Enter: Press once to confirm the value displayed on the digital tube.
• SET: Setting: Press once to set the temperature; long press to enter in the parameters menu
• " + ": Up key: increase the panel displayed value
• " - ": Down key: decrease the panel displayed value

The internal setting instructions
| | | | |
| --- | --- | --- | --- |
| Code | Code Description | Setting range | Factory default |
| P0 | Control mode | C/H | H |
| P1 | Hysteresis value | 1 - 50 | 5 |
| P2 | Temperature correction | -20 ~ 20 | 0 |
| P3 | High-temperature Alarm | 0 - 999 | OFF |

P0 Control mode: if the thermostat is used for heating, the parameter is set to H; if the thermostat is used for cooling, the parameter is set to C
P1 hysteresis value setting: The difference between the temperature at which the thermostat switches off and the temperature at which it switches on again is the hysteresis. Now, you set a temperature of 72 – your thermostat will let the temperature rise in your house until it is 73 or 74 degrees, then cool it down to 71 degrees, and allow your system (and your energy bill) to relax for a bit, saving you wear and tear on your system.
P2 temperature correction: when the measured temperature deviates from the real value, it can be corrected with this function
Corrected temperature = Temperature before correction + Correction value
P3 high-temperature alarm: this function is useful when you do not want that the inside temperature to increase/decrease upper/below than a set value

Wiring schematic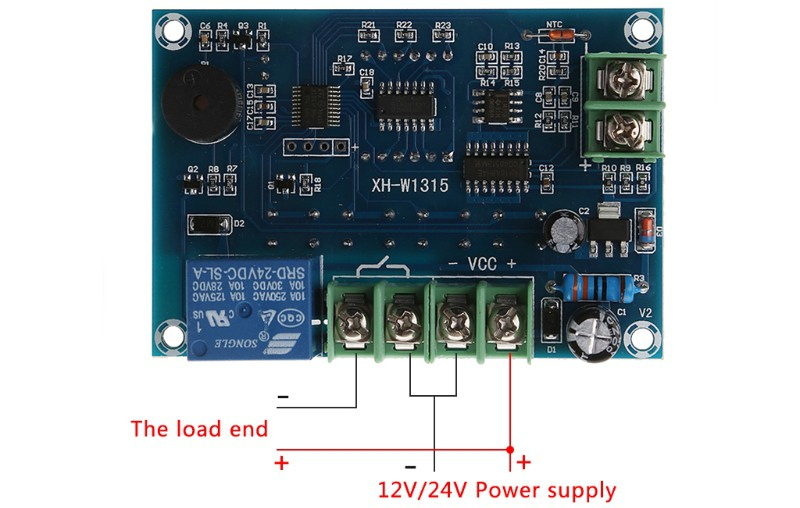 Operating Instructions
Connect the power supply and load according to the upper schematics. Please, be careful not to overpressure and overload!
Press once the SET button in order to set the desired value of the temperature, using +/- buttons and confirm pressing the ENT button
Long press the SET button will go into the parameters menu, where you can choose which parameter you want to set using +/- buttons and confirm it with ENT.

Don't delay, buy today.