More info
Product Description:
Please Note: BBC micro:bit is NOT included.
The Kitronik Inventor's Kit for the BBC micro:bit is a great way to get started with programming and hardware interaction with the BBC micro:bit. 
The Kitronik Inventor's Kit for the BBC micro:bit provides a fantastic way of learning how to construct and control electronic circuits. The BBC micro:bit has a selection of pins that are located on the bottom edge of its PCB. By using our specially designed Edge Connector Board for the BBC micro:bit in conjunction with the breadboard, it is easy to use these pins to connect additional components to the BBC micro:bit.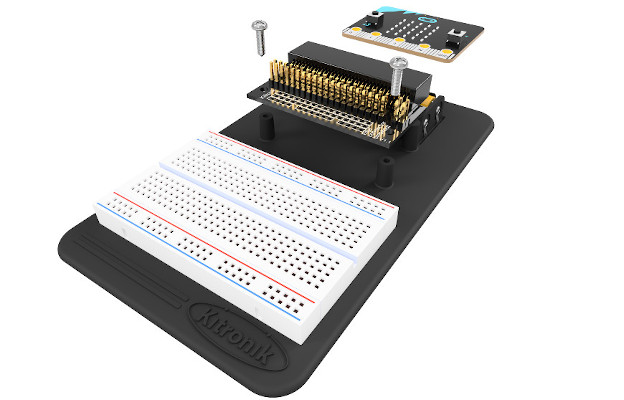 Inventors Kit Add-On Packs: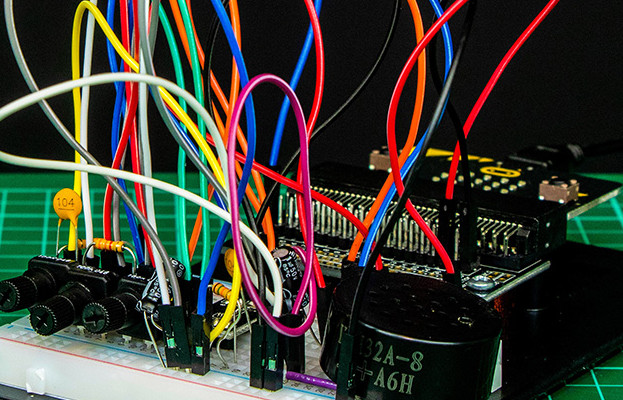 On its own, the Kitronik Inventors Kit offers a great introduction to the world of physical computing. Its 12 experiments showcase how code and electronics can combine to create real world every day practical solutions to situations and problems. Harnessing the power of the elements, using sensory input to make things happen, and using variable input amounts to effect a gradual change are just some of things you can learn as you progress through the experiments. But why stop there?
In our homes, schools and offices we are surrounded by consumer electronics that at their core, are physical computing devices. Coded electronic devices are everywhere. Many of these devices have been coded to communicate things to us, both visually and audibly. The two add-on packs for the inventors kit have been specifically devised to introduce you to these aspects of practical physical computing.
ZIP LEDs Add-On Pack for Kitronik Inventors Kit for micro:bit - Most consumer electronics heavily rely on LEDs, as LEDs are a great way of providing instant visual feedback for the user. With this add-on pack you will learn how to write code to take control of ZIP LEDs and also learn how to make ZIP LEDs respond to input from components such as potentiometers and sensors.
Noise Pack for Kitronik Inventor's Kit for the BBC micro:bit - Learn how to manipulate sound, build instruments, amplify your sounds, and how to shape your sounds with Filtering and EQ.
Note:
This kit requires assembly.
No soldering is required and you can build your first circuit in minutes!
This kit does not include a BBC microbit.

Don't delay, buy today.