More info
Technical specifications
Supply voltage: 5 V
Current: 1.1mA
Backlight supply voltage: 4.2 V
Backlight current: 100 mA
Dimensions: 80 mm x 36 mm x 12 mm.
The module is ideal for innovative electronics projects that need to display information to the outside. The LCD is very good even in the dark, with blue backlight. The characters are white.
The LCD has adjustable contrast, the character color is white, and the backlight is blue.
The LCD control is compatible with the HD44780 integrated circuit.
Here you can see an example of using Arduino.

Instructions for use
1.Connect the LCD to the Arduino.
Follow the diagram below to make the necessary hardware connections.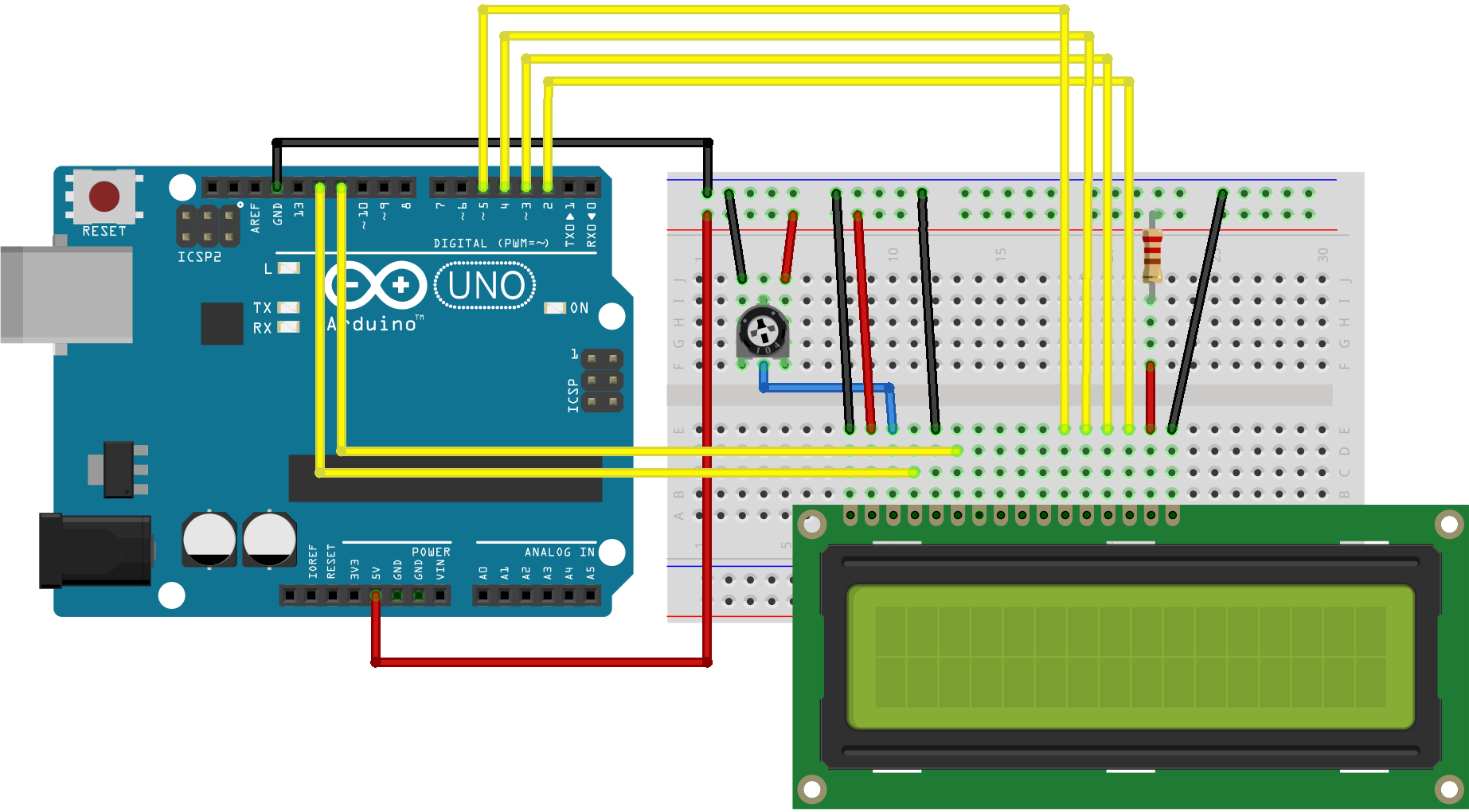 2. Create the code and upload it.
The LCD module 1602 uses the "LiquidCrystal.h" library included in the Arduino IDE development environment. If you have no experience with this product, you can upload an example included in the library, such as "HelloWorld".

Don't delay, buy today.